---
About Our Company
The founding philosophy of Raj Group of Companies is to provide our customers with best in class security while remaining a great place for our employees to work in.
---
Raj Group of Company is a leading Private security,Facility,Events,Branding,FM Services agency in Mumbai & Mahrashtra.etc that provides Specialised Security Solutions & services that are customised to fit specific needs of each customer. We have more than 15 years of experience in the field of Security and Safety and over 150 clients spread across different industry segments including Mumbai & Maharastra locations.
OUR VISION
To provide the best Security Services in the industry by exceeding our customer's expectations & the most efficient, professional & friendliest agency to be recognized as a global leader for security services.
---
OUR MISSION
To provide world class Security Solutions, with uncompromising quality & unmatched safety and security standards with minimum cost efficiency setting newer standards for security services .
---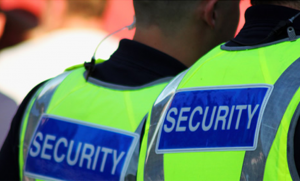 OUR ACHIEVEMENTS
We have law enforecment,military experiance and ongoing education to offer you the highest trained and experianced representatives to provide the best level of proitections .
---
INTIGRITY
Integrity is the core of our service and we will be most transparent and open at all times, while our honesty and sincerity will always be "absolutely non-negotiable".
EXCELLENCE
Our services shall be client centred and completely dedicated to them. These shall also be flexible and abide by our agreements trying to always reach a "win-win situation" based on complete trust and transparent relationship. .
PROFESSIONALISM
We are committed to deliver the best, "nothing but the best" to our customers. We also believe in innovations and are open to new ideas and suggestions.
---
QUALITY
We are hard core professionals with a deep passion for quality and always willing to offer our clients the "best possible most economical solutions". We believe in involving our clients as much as our own team; to improve our services and take better decisions for comprehensive security solutions for our partners.
RESPECT
We believe in entrepreneurial spirit and completely trust and respect our clients and our colleagues. We believe in initiatives by "anyone and everyone" and in giving opportunities to all our customers and employees.
---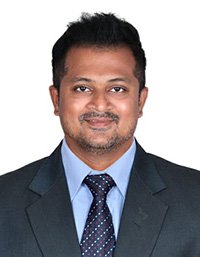 Founder
---
Mr. Atul Shedge is Graduate in Commerce from The University of Mumbai an ardent Security professional has put a stepping stone of "Raj Group of Companies & Raj Integrated Security Services" with a mission To provide world class security solutions, with uncompromising quality and unmatched safety and security standards with maximum cost efficiency setting newer standard for security services.
Co-Founder
---
Mr Sanjay Shukla is Gradate in Commerce from Jodhpur University & with Diploma in Aviation Hospitality, Travel & Tourism from AHA affiliated to Cambridge University, alumni of NCC and with around 14 years of rich experience of managing the entire gamut of security operations is the Co- Founder. As a Co-Founder of "Raj Group of Companies & RAJ Integrated Security Services" he has a vision.